Looking for Chair Covers Garden City MI?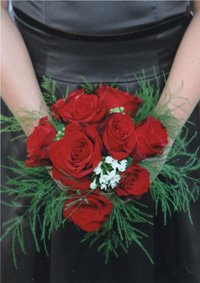 As a Chair Covers Garden City MI we offer elegant Chair Covers, wedding flowers and flower delivery. We create Chair Covers Garden City MI to meet our clients changing needs. We feel that although you may initially use our creative and unique Chair Covers, you'll keep coming back because of the quality of work and the relationship we build together. We are truly the best Chair Covers Garden City MI.
For the best Chair Covers Garden City MI, call (734) 455-7377!
Wedding & Celebration Creations, with its newly patented chair cover, full fresh floral services, permanent botanical's, centerpieces, and backdrops. Has created a "one-stop shopping" for their clients. Wedding & Celebration Creations has developed relationships with only the best bakers, photographers, videographers and other professionals to meet your every need for your special event. If your looking for Chair Covers Garden City MI, call us and we'll help you out.
Chair covers transform any room from ordinary to extraordinary! Our patented chair cover has a front panel cross panel which affords maximum comfort for your guests. It enables your guests to move their chair easily and allows them to put their feet under the chair if they so choose. The tailored fit of the cover eliminates excess bulky fabric which makes moving the chair difficult and often causes guests to trip.
Starting with your guest table centerpieces, we can provide (for rent or purchase) centerpieces from the very simple to large and elaborate table scapes. You can choose from glass and candles; candelabras; silver, brass or gold pieces; permanent botanical; fresh flowers or a combination of the above.
Since the company's inception, Debbie & Gregg Custer and their staff have worked with numerous local and out of town clients. Whatever the occasion, paying meticulous attention to every detail to create their client's vision has become the cornerstone of this company.
While we have arrangements made for those who need to "grab-n-go", we do not have pre-set combination's or prices; you tell us what your flower and color preference is. We custom design each arrangement to suit the needs of the individual client; whether it is a classical garden combination of color and texture, a slick monochromatic arrangement, or the original long stem roses. Or it you prefer, you can trust our expertise and allow us to select the best available blossoms of the day and create a wonderful arrangement for you.